Independent Space Index 2023
June 2-4, 2023, 2-6pm
Große Neugasse 44/2, 1040 Vienna
The exhibition space is emptied out, including storage and office space. The lights are turned off, daylight is let in through the open blinds. The only object remaining is a fridge with a glass door, filled with drinks.
Light fixtures and cabling may be fully or partially uninstalled. The entrance door could be removed from its hinges (the space can still be locked with the roller shutter). Evidence of use could be left visible/unretouched: screws, drill-holes, dust, stains, flaking paint, footprints. 
There are objects that might be too heavy or troublesome to remove, including heavy boxes and crates, the wood burning oven, the metal shelf in the storage: does the presence of these objects impact the effect of the installation?
Examples of additional objects that may be in the space include sound or light installation, art objects and non-art objects, such as material regarding the festival, coffee machine, take-away cups, gestural interventions, postcards or drawings attached to the fridge with magnets, selected artifacts/remainders from ten years of exhibitions at this location, various small/hidden artworks. Should other artists/contributors be invited (for example: previous collaborators, writers, current board/staff/members, former board/staff/members, everyone who ever did exhibition documentation)? 
Should there be a handout/leaflet or similar? An accompanying exhibition text or floor plan would be the obvious choice. Other ideas: a minimal booklet, postcards, merch (sticker/lighter/tape/…). It's always nice to have something for visitors to take away, especially for people touring the city during the festival.
What would be the content of printed/produced material? Just the title and location, the name Pinacoteca? An explicit mission statement? An uncommented list of previous collaborators or collaborations—would that be too obvious/showy? A printed handout could suggest the installation as a collective work: 'Fridge, 2013-23, refrigerator, all objects inside the exhibition space temporarily moved to a separate location, doors removed from hinges, a festival of project spaces, various soft drinks'. A newly commissioned text, a reprint of (a) previously commissioned text(s), images, something else.
If we decided to feature artworks or interventions, would they be explicitly marked as such?
Where will the person(s) guarding the installation be stationed? 
What's inside the fridge: beer, non-alcoholic drinks/soft drinks, wine, water?
What if we run out of drinks?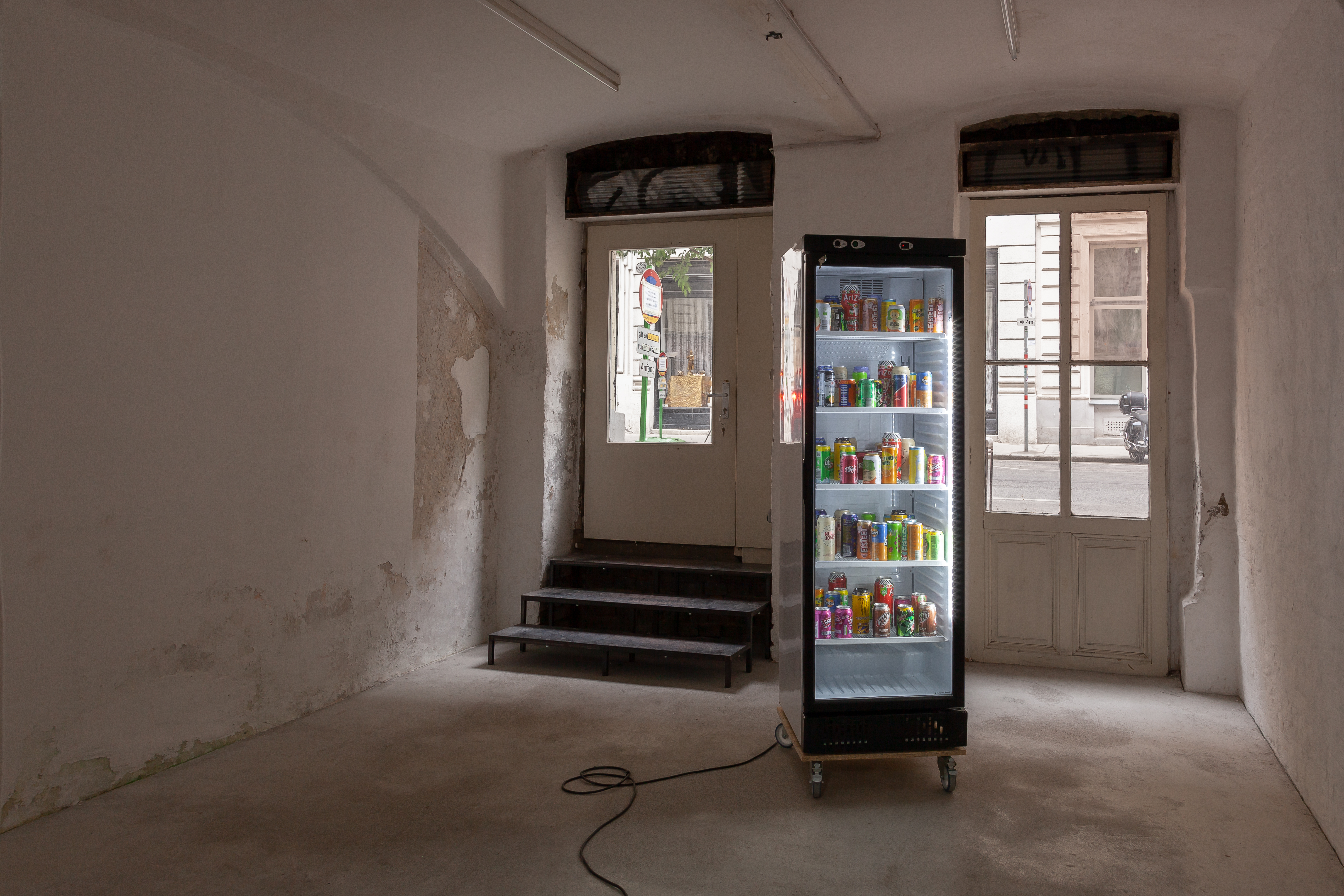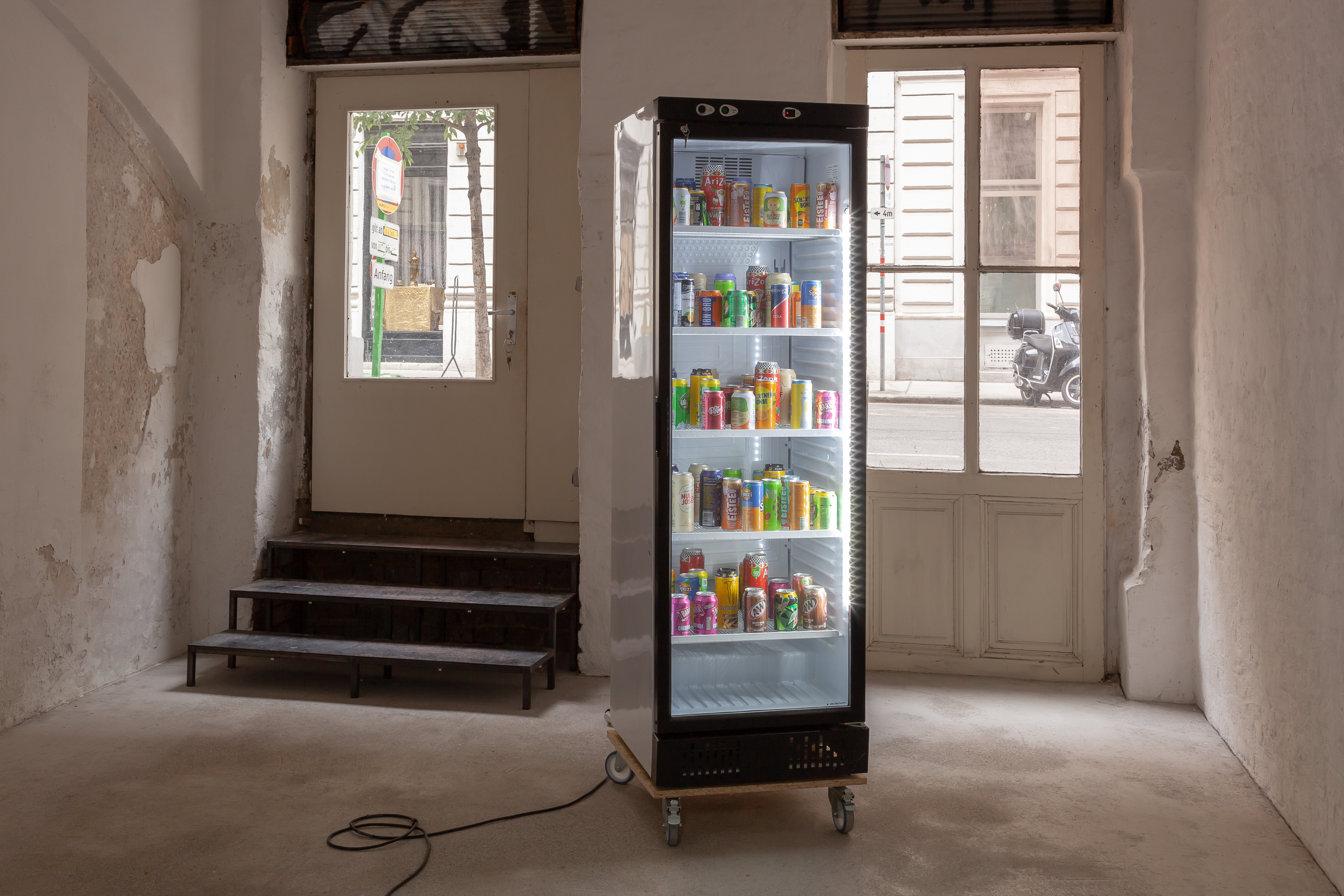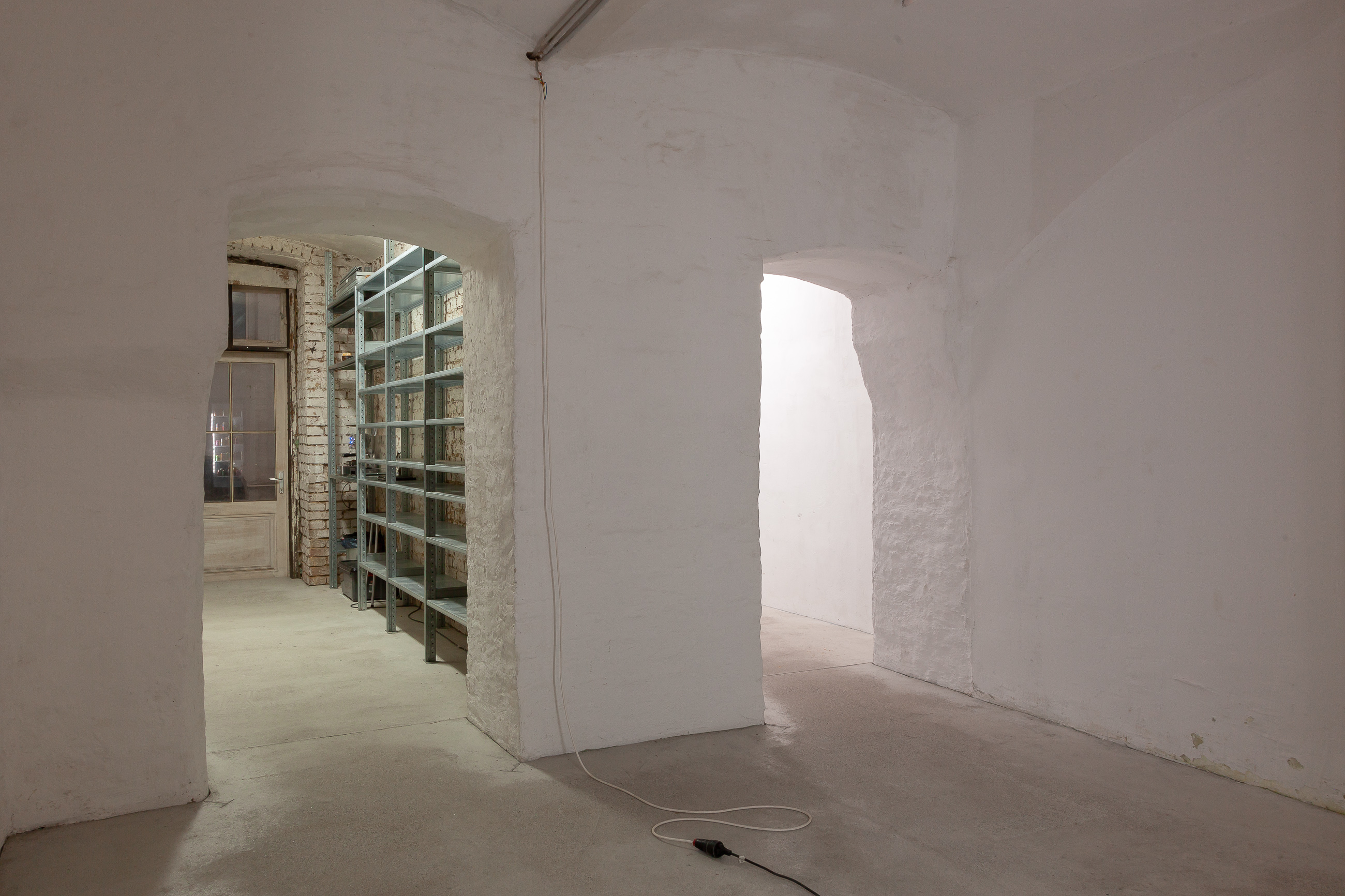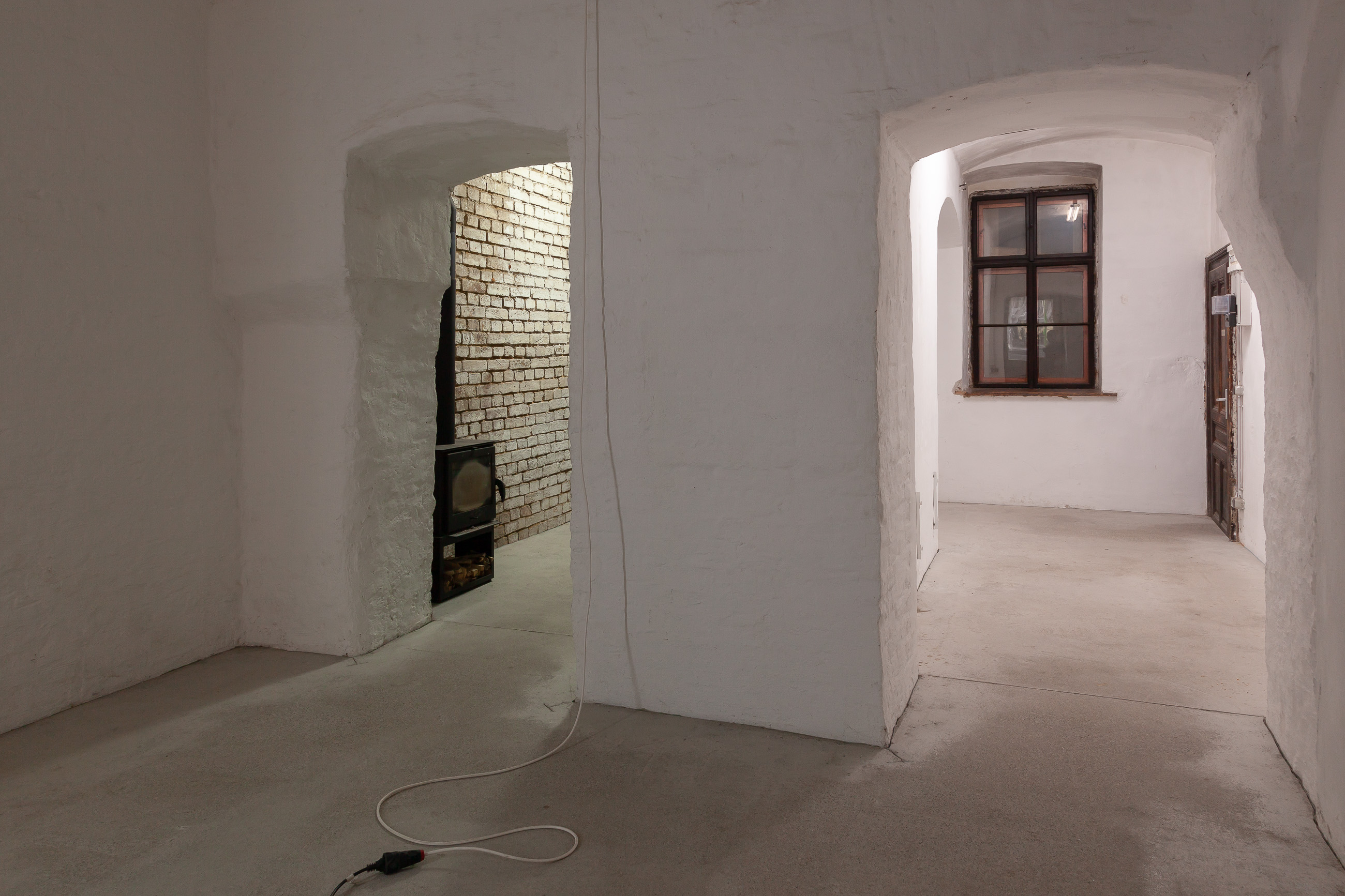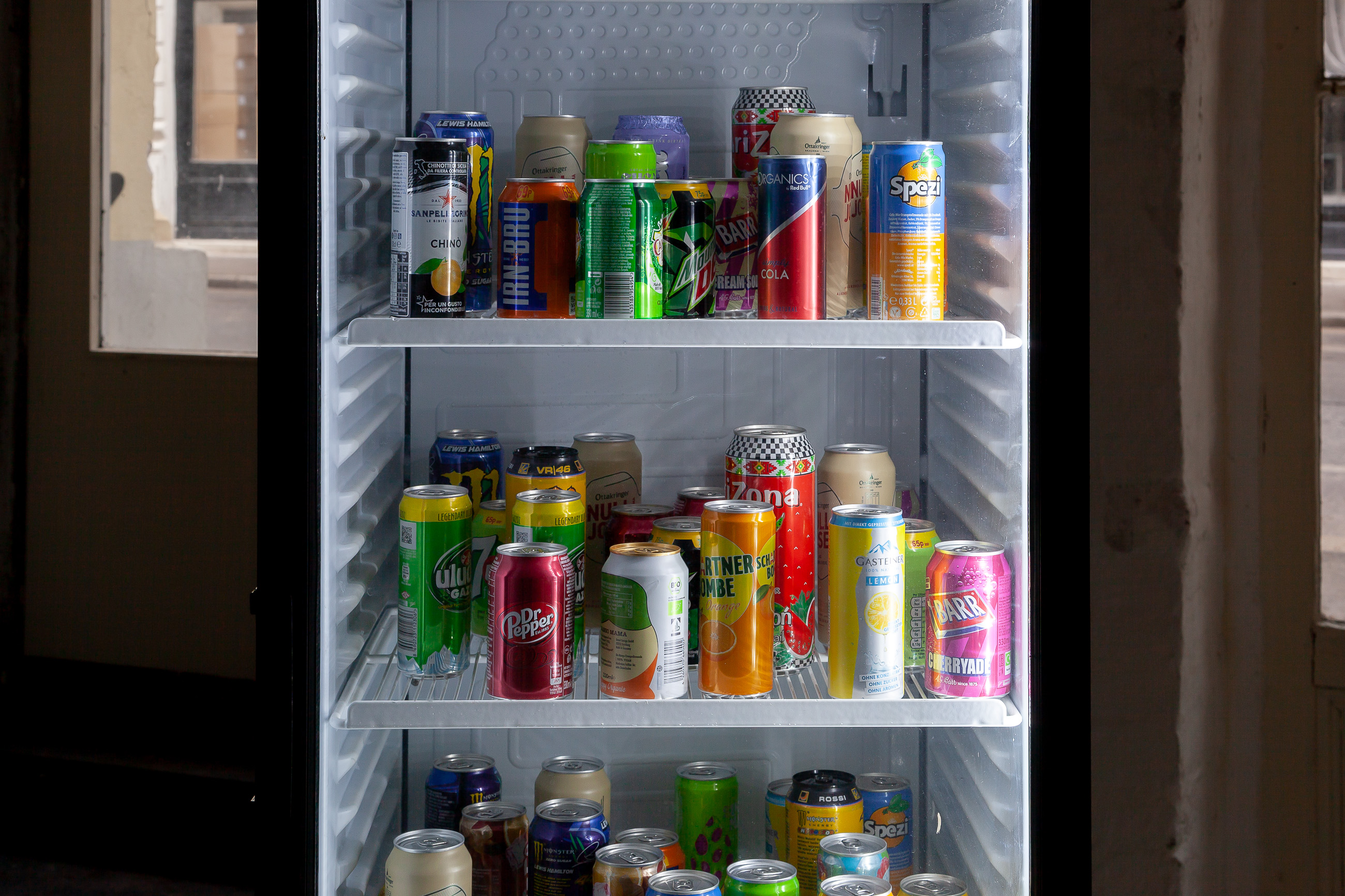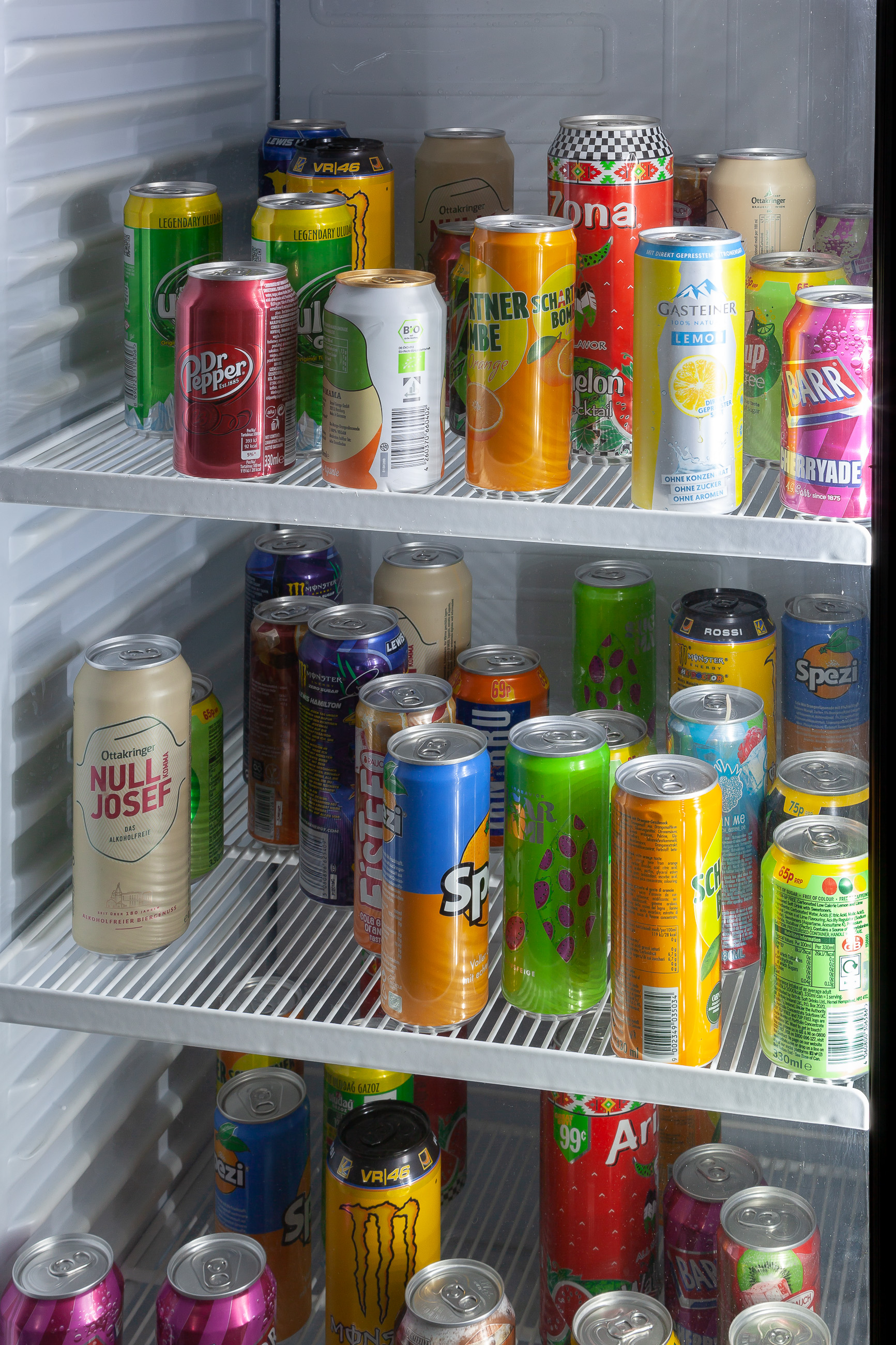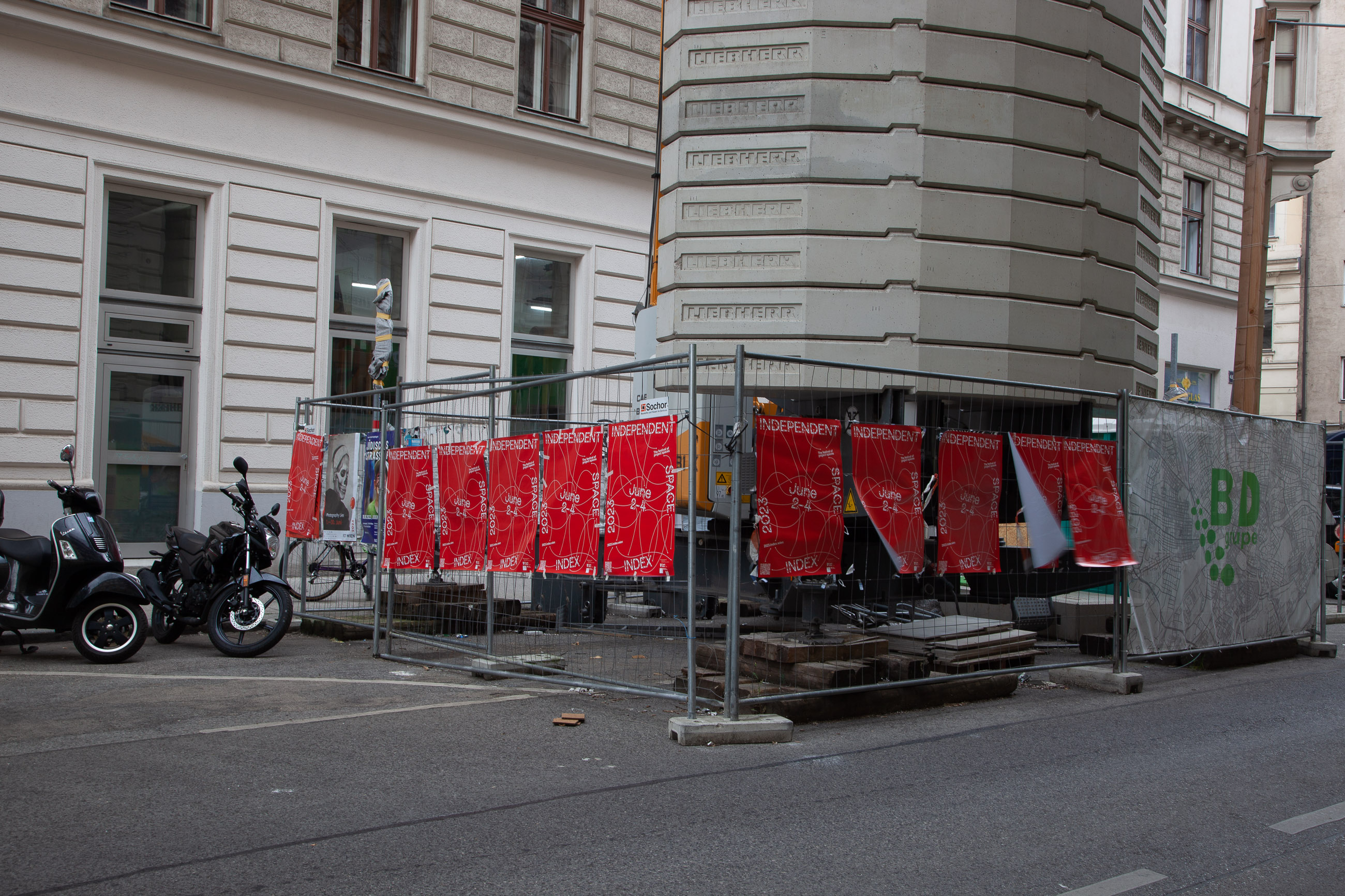 Photography: Flavio Palasciano